Mr. Daniel Cristian Palaghianu - Chief Financial Officer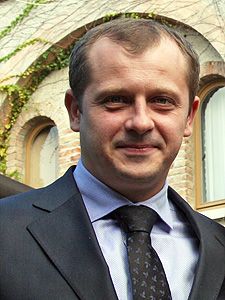 Daniel started his career in finance in 1997 as a chief accountant for a military base, where his main activities were budgeting, analyzing the finance resources and elaboration of strategic plans.

From 2001 until 2008 he was leading a chain of restaurants and clubs at Metropolis Group as managing partner of the company. He developed the company into a national wide group of companies by successfully developing a profitable entertainment and gambling unit that was then multiplied in all major cities in Romania. He developed this chain of restaurant and clubs using various forms of financing and a successful and efficient planning and usage of financial resources.

Between 2008 – 2009, Daniel manged the financial infrastructure as Finance Director for important transport and logistics companies – Centrum H'Essers Groep and the Galassini Holding. His analitical perspective and profit oriented keen eye helped consolidate the business of those companies, optimising the use of the resources, maximizing the revenues and developing strategic projects.

Daniel is currently holding the position of Finance Director for Hotel Ramada Oradea, the leading hotel in Western Romania. He manages the finance and accounting services and is also responsible for cash management and treasury operations, investment tracking, financial resporting, expenditure, control and a full array of other financial services. Besides that, he acts as the Chief Financial Officer for Hospitality Solutions since mid of 2010.

Daniel is specialised in financial analysis, audit, budget and financial planning, financial management, fesability studies, project finance, and administration and accounting services. Daniel speaks English and Romanian.

Daniel received a university degree in finance and accounting in 1997 from The Military Institute of Intendance and Finances in Sibiu, Romania. He is also a certified as and expert accountant by the CECCAR (Bookkeeping Experts and Authorised Accountants of Romania) since 2002.